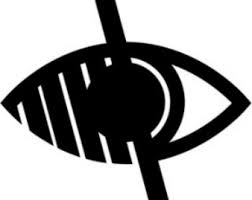 Phonics and Reading
Phonics and Reading
Learning to read is the most important thing your child will learn at our school. Everything else depends on it, so we put as much energy as we possibly can into making sure that every single child learns to read as quickly as possible.
We want your child to love reading and to want to read for themselves. This is why we put our efforts into making sure they develop a love of books as well as simply learning to read.
Phonics at Whale Hill
In the early stages of reading, we teach children to decode words using phonic skills as their main approach. Here at Whale Hill, phonics is taught daily to all children in Reception and Key Stage One. We use the Letters and Sounds programme to teach children the letters of the alphabet and their matching sounds. We also use Jolly Phonics songs and actions to help us remember our sounds.
The children are taught to read words by blending which means merging all the sounds together to make a word.
They are taught to spell words by segmenting which means sounding out words and writing down the sounds they can hear.
It is important that children learn to say the sounds correctly. Just remember not to add an uh to the end of the consonant sounds so say mmm not muh, lll not luh etc. This will make it easier to blend the sounds together to make words.
The children also practise reading and spelling tricky words. These are 'tricky' because they cannot be phonetically sounded out.
At the end of Year 1 all children in the country undertake a check of their phonics knowledge. In this phonics screening they have to read 40 words. Of these, 20 are real words and 20 are nonsense words. We call the nonsense words alien words and the children practise reading them regularly in school. Click below to see an example of last years screening check.
Alongside the daily phonics session, children practise their reading with books that match the phonics and the tricky words they know. Children read from a wide range of reading schemes that include both fiction and non-fiction texts. In the early stages of reading, books are chosen from Floppys phonics and Songbirds phonics which are both decodable schemes. As the children become more competent at reading, they read from schemes such as Oxford Reading Tree to support the development of other reading skills.
We hold regular workshops to show how we teach phonics and reading so please come and support your child. We would very much like you to know how to help. Share and read lots and lots of books with your child, giving praise and encouragement and, most of all have fun!
Articulation of Phonemes
A useful video clip showing the correct 'pure' pronounciation of phonemes (units of sound).