Late/Absence Procedures
Attendance Officer and School Clerk
This service helps schools and other members of the LA partnership to raise standards and promote inclusion through promoting school attendance and positive behaviour by assessing the students needs and identifying any support, including statutory interventions if necessary.

The Attendance and Welfare Service accepts Single Agency Referrals forms (SARF) direct from all schools (Primary and Secondary) and will liaise closely with school staff in assessing and identifying student/families needs in promoting attendance, positive behaviour, and students emotional wellbeing.

The majority of referrals to the Attendance & Welfare Service are generated from schools, however, the service does operate an open referral system, acting on referrals from other agencies. Steel River Academy Trust employ an Attendance and Welfare Officer, Lisa Johnson, who is based in Whale Hill Primary School every Thursday if you need to discuss any attendance matters.   
Miss Johnson
Attendance Officer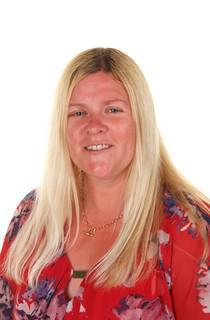 Miss McGee
School Clerk

Thank you for your continuous support in helping us to improve school attendance by encouraging your child to come to school every day. Please remember that we cannot authorise absence for holidays during term time and new changes in school attendance regulations this year mean that Miss Johnson will become involved when individual attendance drops below 96%.

Please remember to contact Miss McGee before 9:30am on the day that your child is absent, and each day after. If parents do not contact school and school are unable to contact parents on the first day of absence, a visit home will be carried out by two staff members as this is a safeguarding concern. Miss McGee works closely with parents and is available to discuss any concerns that you may have.  If your child is absent due to a medical appointment, please bring the letter in so that it can be copied and filed.

We want Whale Hill children to be the best that they can be and the first step on that journey is to be in school every day.

Don't forget many of our staff are trained first aiders and we are always happy to administer medication if needed.