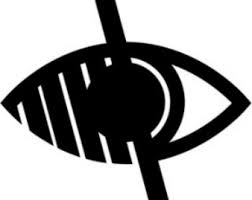 Ofsted and Performance Data
Please find below our most recent Ofsted reports and relevant information from the Department for Education Performance Tables.
Overall effectiveness of the school
Grade: 1
In this outstanding school, everyones first priority is maximising achievement to attain high academic and personal standards. Children get off to a flying start in the Foundation Stage due to outstanding provision. All staff are determined that by the time pupils leave this school they will have all the basic skills needed to be able to compete on a level playing field with those who are more socially advantaged. To this end pupils learn exceptionally well in a safe, supporting, yet challenging environment. They flourish as individuals and visibly grow in stature in lessons where they make excellent progress to reach above average standards by the time they leave Year 6.

The school provides an outstanding curriculum. From the moment they enter school, pupils are fully involved in a range of activities that they find stimulating and fun. As pupils say, it is never boring at Whale Hill. As a result, behaviour is excellent and pupils know how to stay safe. They get on very well and say bullying is extremely rare with buddies and staff always on hand to help sort out differences if they do fall out. Pupils are aware that staying healthy is important but there is still some way to go before this is fully reflected in the lifestyle choices which they make. The school agrees that bringing about improvement in this area of pupils personal development is a priority; for example, not all pupils experience the recommended two hours physical education each week. The care and support for all pupils, including those with gifts or talents or learning difficulties and/or disabilities are outstanding. This is one of the reasons why pupils make excellent progress, whatever their ability.
Teaching and learning are outstanding. All staff share a common sense of purpose. They readily accepted the challenge from the last inspection to raise standards in English, mathematics and science and have done so even beyond their own high expectations. They have achieved this by working together to plan, carry out and evaluate the effectiveness of lessons and the progress made by pupils. They very effectively share their subject expertise and are always ready to learn from one another.

Leadership and management are outstanding. The headteacher provides inspirational leadership and is highly respected by parents, pupils, staff and governors. The very effective system of delegated management means that all staff are focused upon raising standards and promoting the personal development and well-being of pupils. The excellent process of self-evaluation, although modest in its judgements, provides the school with an accurate view of its strengths and staff know what works well. Despite the significant improvement in standards over the last three years, staff are never complacent. They are constantly planning what needs to be done next to ensure that each new group of pupils achieves as well as the last. As a result, the school provides excellent value for money and the capacity to improve further is outstanding.
Ofsted School Inspection Reports
Progress and Attainment
Please note that progress and attainment data is not current dut to Covid 19. When new data is available, it will be published on here.
Policies
Financial Information