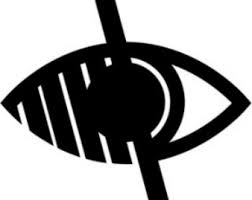 SEND
Inclusion
Whale Hill Primary School is proud to be an inclusive school; we aim to provide a suitable education for all children regardless of their academic ability or additional need. Providing a broad and varied curriculum and ensuring that every child is fully included in all aspects of school life. We strongly believe that all children have the right to: achieve their best and to become confident individuals living fulfilling lives. All pupils at Whale Hill Primary School are respected and valued regardless of their educational or additional need.
Special Educational Needs
We recognise that there are four broad areas of need:-
Communication and interaction (language and autism spectrum disorder)
Cognition and learning (general learning and specific learning difficulties)
Physical and sensory
Social, Emotional and Mental Health
Within every school there will always be a number of pupils who, for a variety of reasons, are classed as having special educational needs (SEN). Should your child's teacher have any concerns regarding your child, he/she will arrange to see you to discuss these concerns. This may also include the Special Educational Needs Coordinator (SENCO) Mrs Dunn. Our aim is to include parents in the early identification, assessment, planning and reviewing of special educational needs for their child. This means that parents will be involved at every stage in the decision-making process in respect of their child's needs.
When a special educational need has been identified, the child's name is placed on our Special Needs Register. A SEN Support Plan maybe written, if the class teacher and/or SENCO feel it will support the child's learning. The SEN Support Plan will detail the provision that they will receive and also the progress that is expected. Each child's progress is carefully monitored and recorded and the SEN Support Plans are reviewed every term.
In addition it may be necessary to gain further advice from outside agencies such as the Learning Support Service, The Speech and Language Therapy Service or the Psychological Service. The involvement of such specialists would always be organised following consultation with parents.